On August 12th, 2023, FoundingMinds Software proudly celebrated a remarkable milestone – 15 years of unwavering commitment and progress since its inception. Our journey began in 2008 with humble origins and has been nothing short of extraordinary. To commemorate this special occasion, we celebrated our joy at the picturesque Backwaters Resort in Changanassery, Alappuzha.
Our founder Mr. Babu Sivadasan graced the event with his presence, adding a sense of importance to the occasion. We commenced the program by lighting a lamp to seek the blessings of the almighty and cutting a cake to symbolize this significant moment. Mr. Babu shared his inspiring journey of establishing FoundingMinds and his visionary outlook for the company.
Founding Minds Journey
Mr. Babu, a Computer Science graduate from the College of Engineering, Trivandrum, faced a challenging job market for his field. Repeated rejections ignited his determination to identify and resolve the problem. His solution was ambitious yet practical: create job opportunities. This aspiration gave birth to FoundingMinds, initially with just five employees who eventually became a closely-knit family.
Founding Minds had a unique mission to not only to generate jobs but also to support and nurture entrepreneurs. Creating our unique ideas, maintaining a solid team, and being like a family became our goal. From being funded to becoming self-funded, FoundingMinds has now come a long way. What started as a family of five then expanded to twenty, and now we have a strong number of 120+ people with two offices, a testament to Mr. Babu's vision and dedication.
Mr. Babu also recognized the growing importance of Artificial Intelligence in the tech landscape. He emphasized the need for individuals and organizations to stay updated with AI's transformative potential, acknowledging its competitive edge in today's world.
Our CEO, Mr. Regi Roy and our Managing Director, Mr. Jayan Chacko, along with our Vice Presidents Praveen R, Nikhil C R, Anish Chandran, and Rathish Gangadharan shared their invaluable experiences. It was a pleasure to listen to their insightful thoughts and reflections.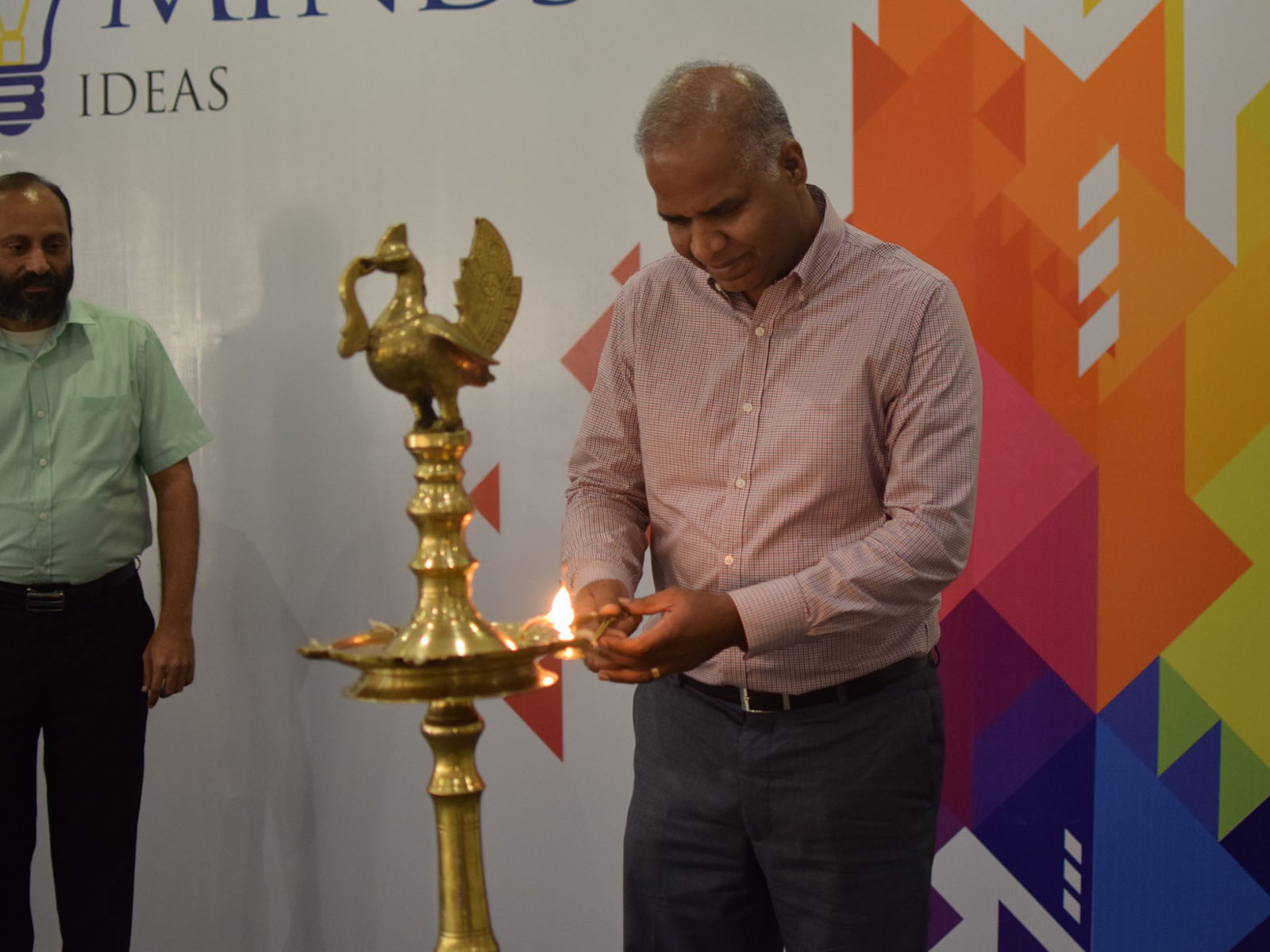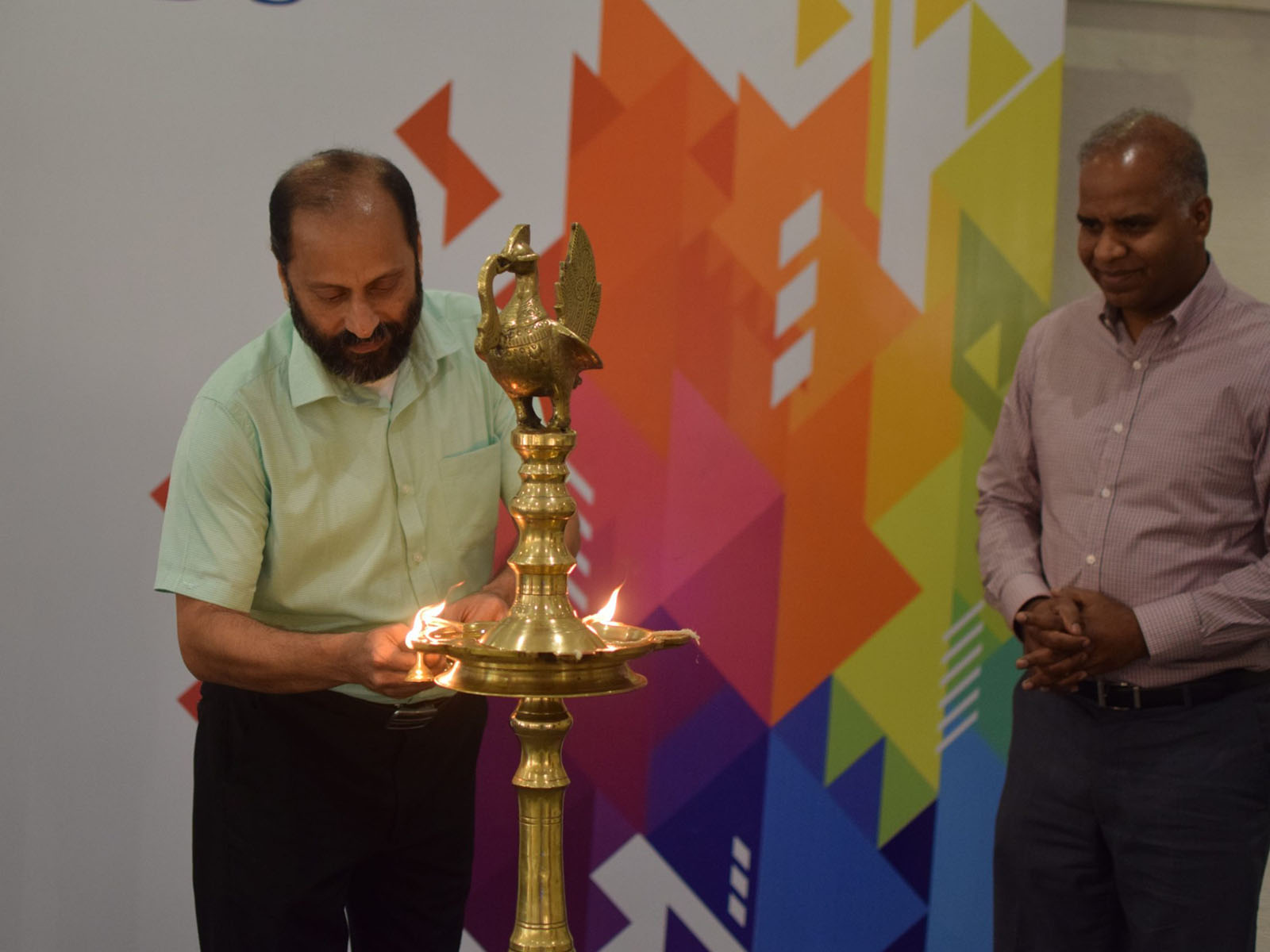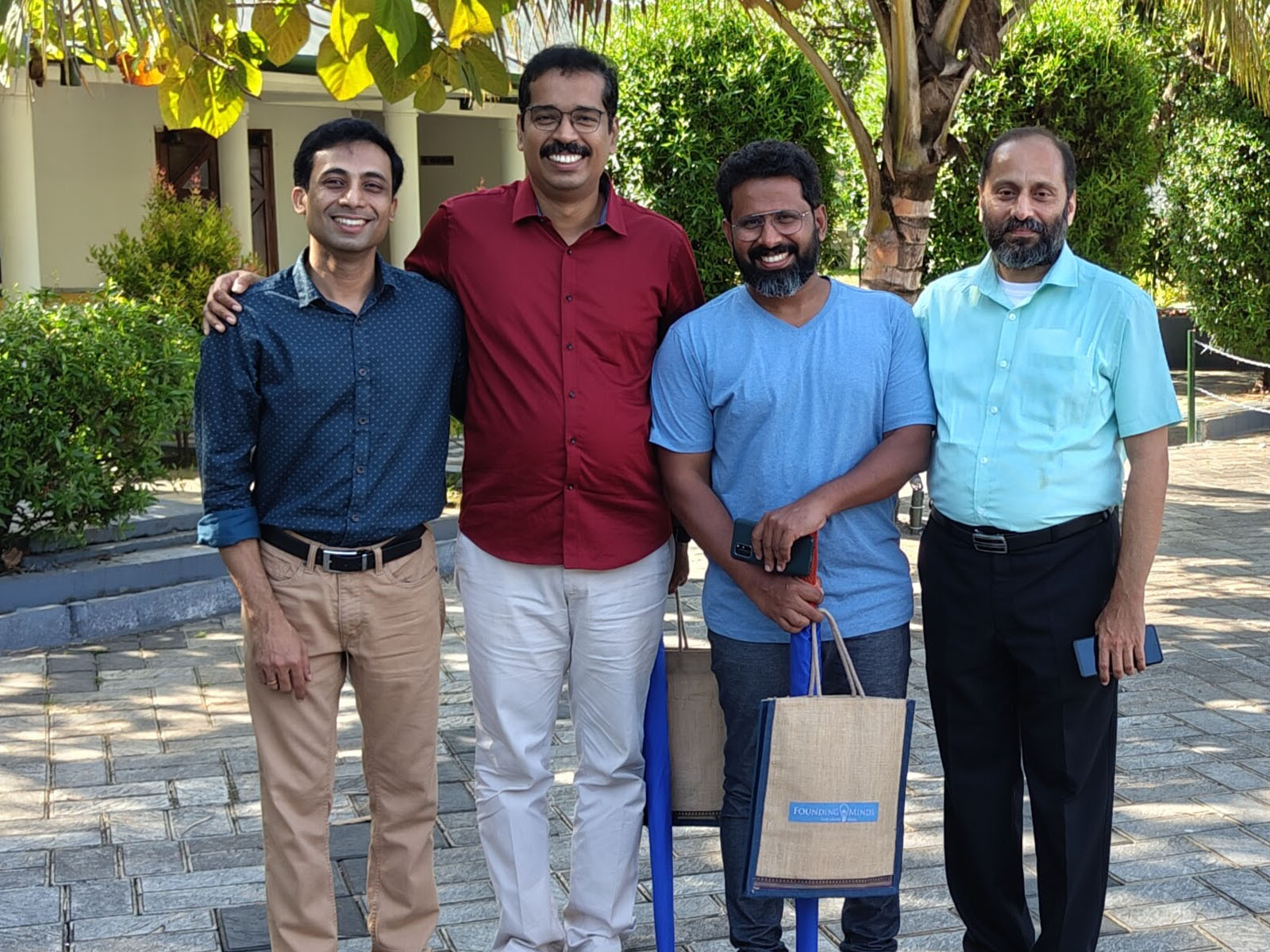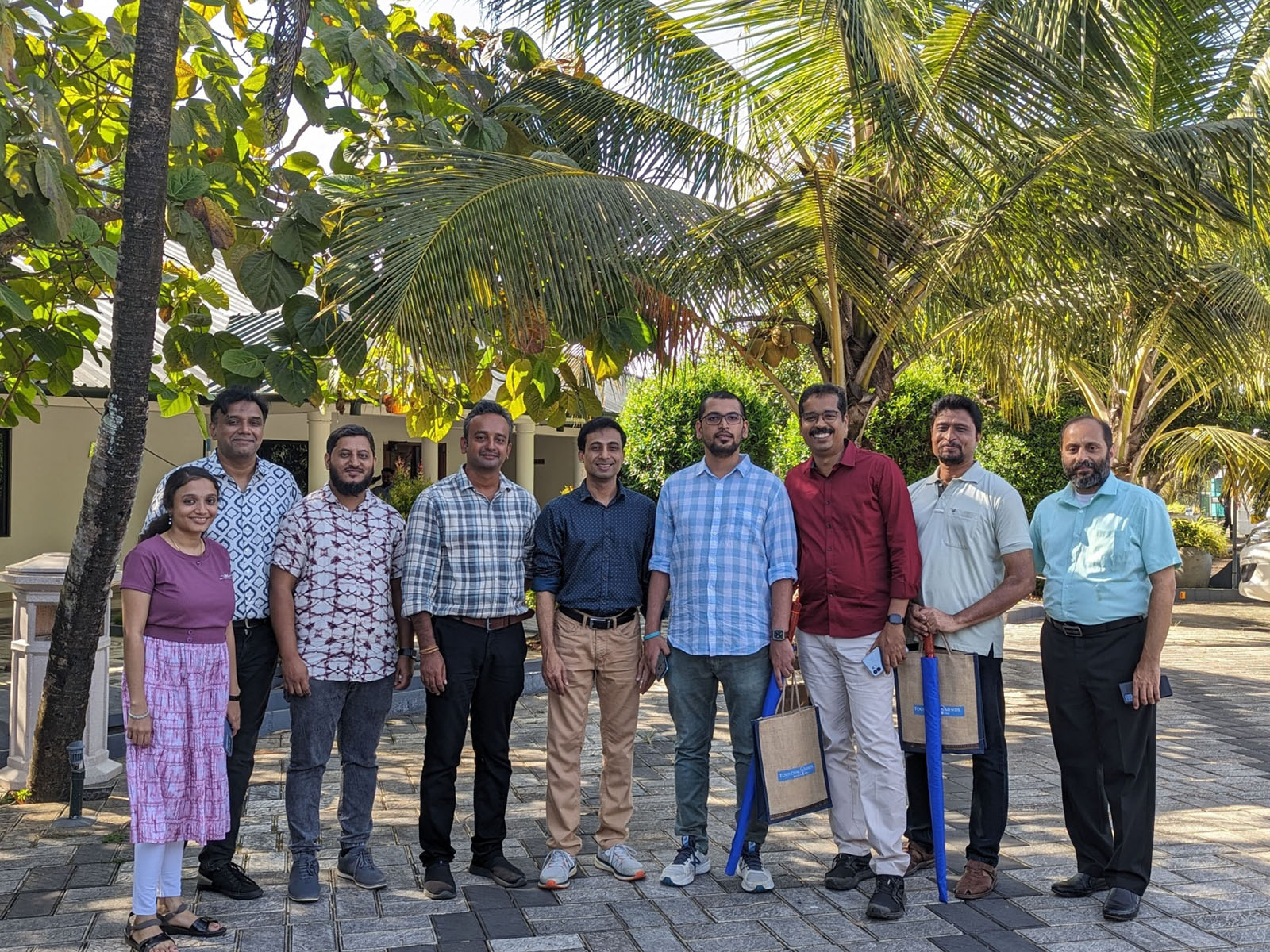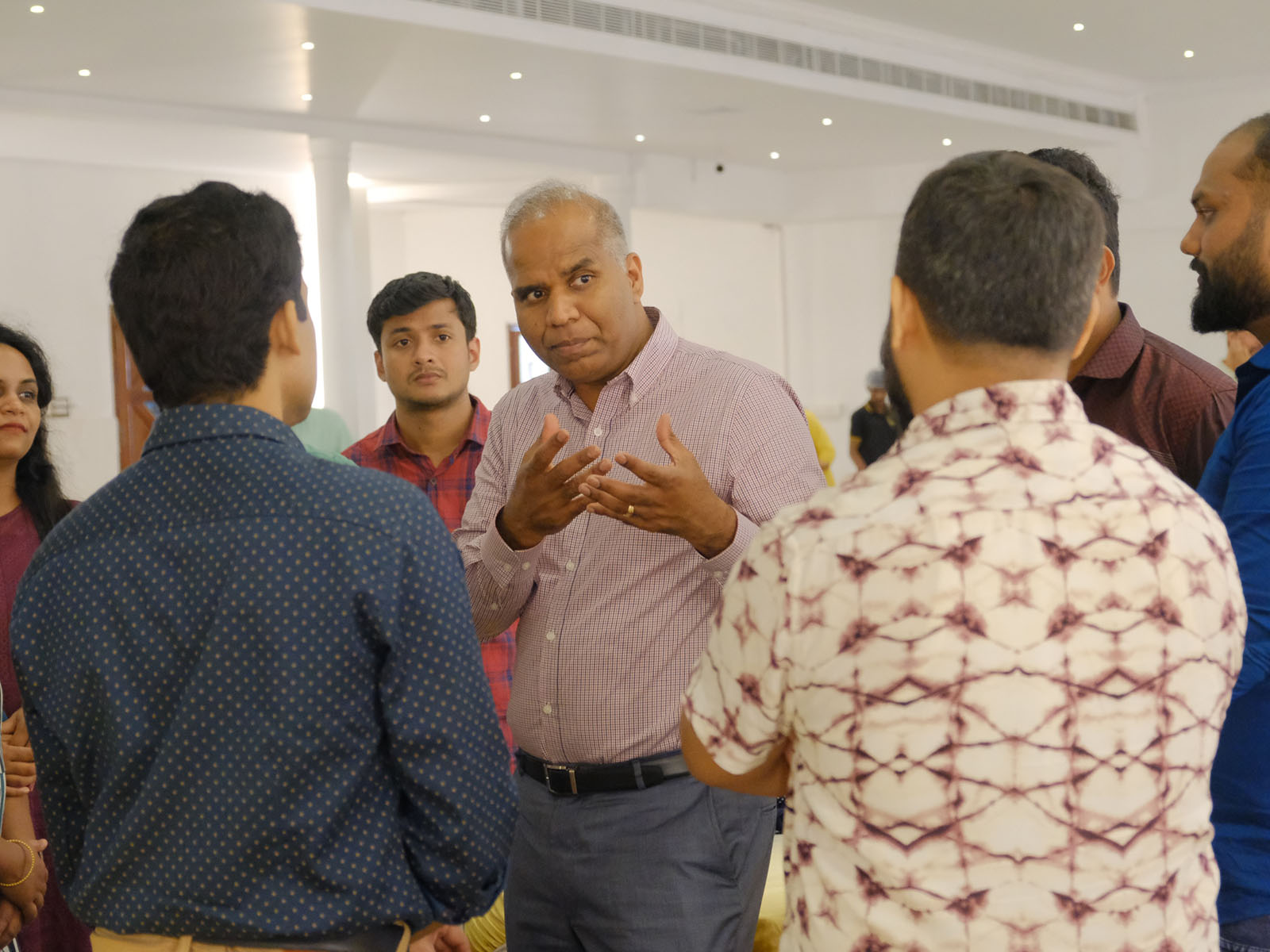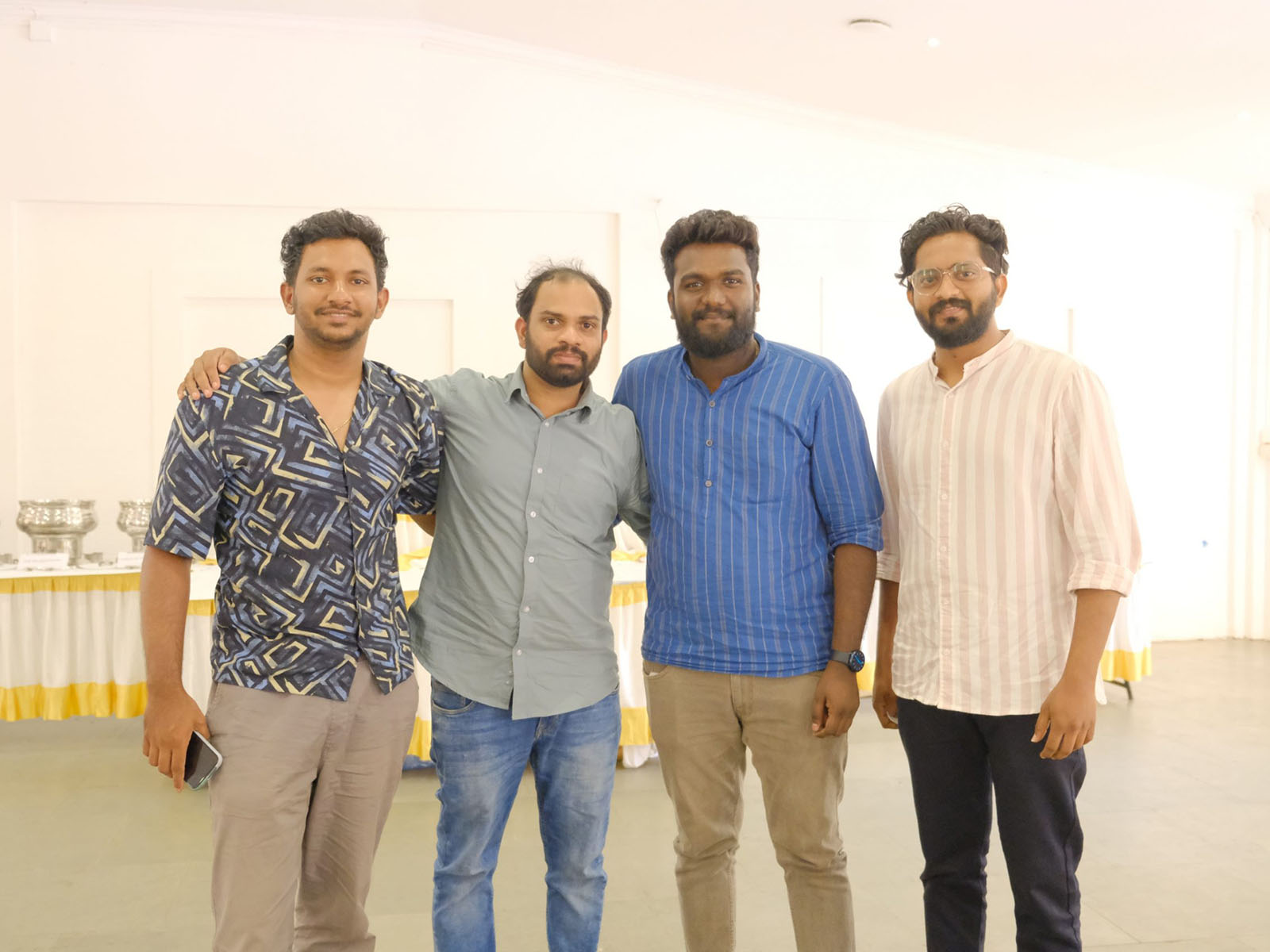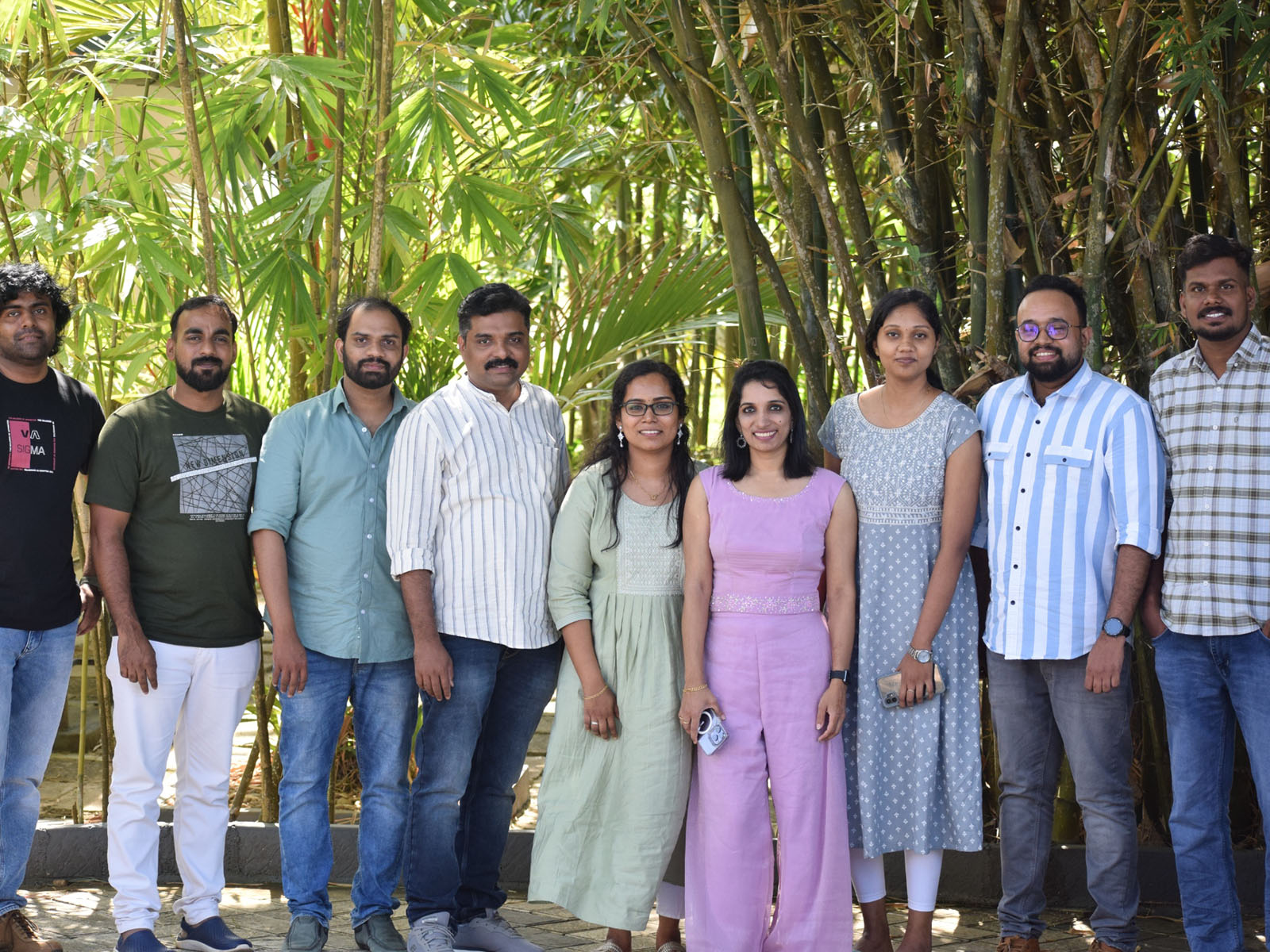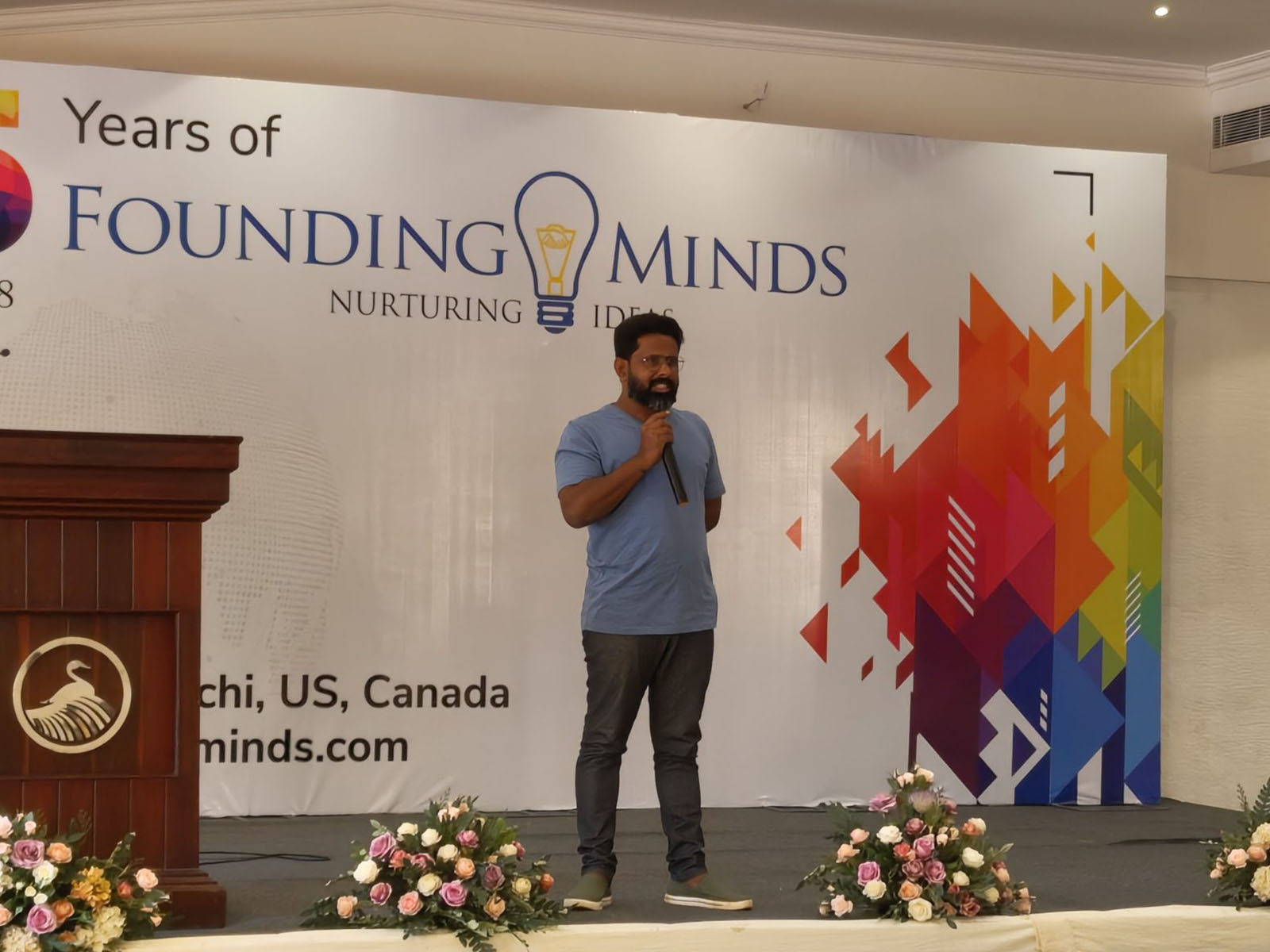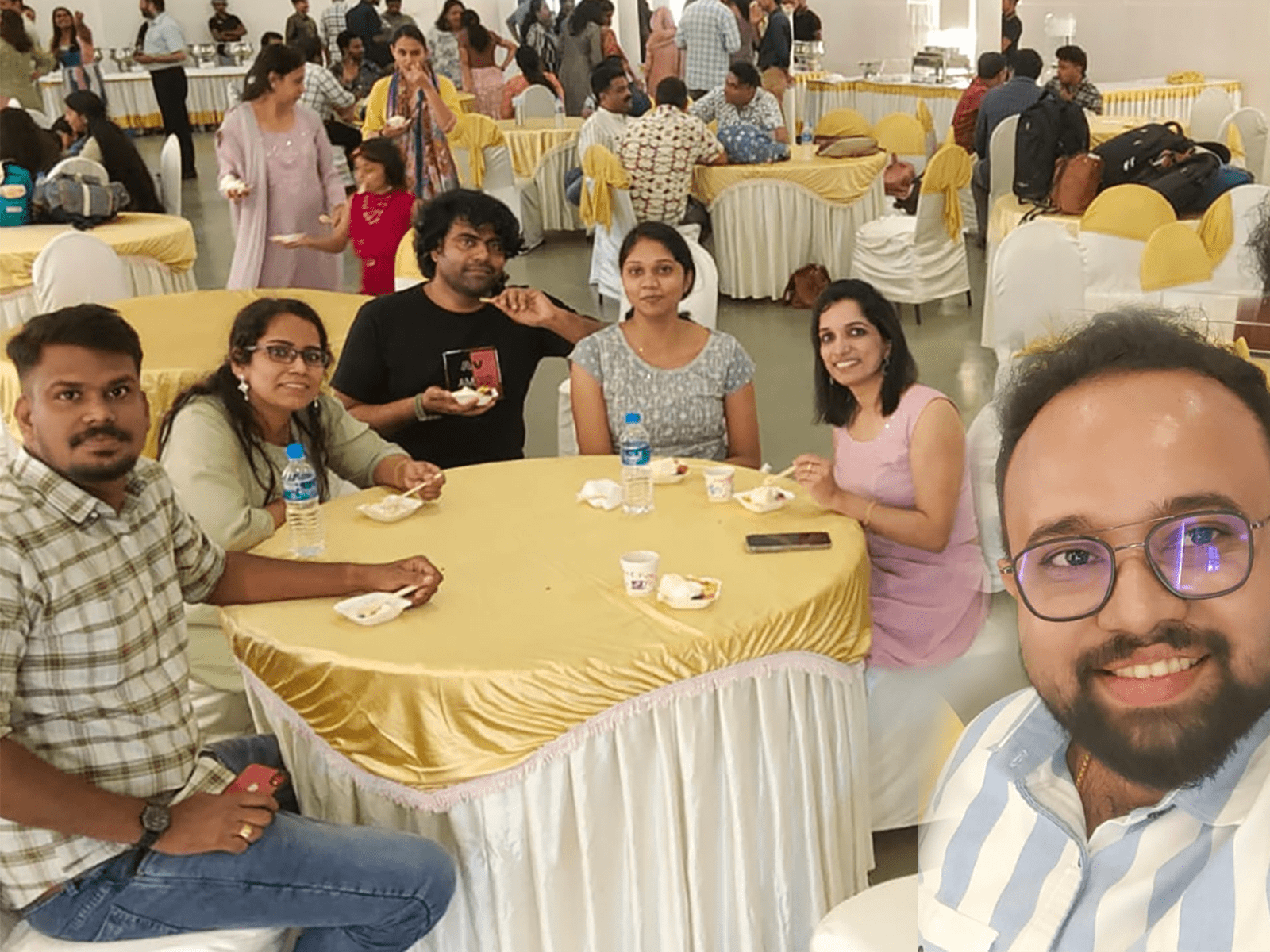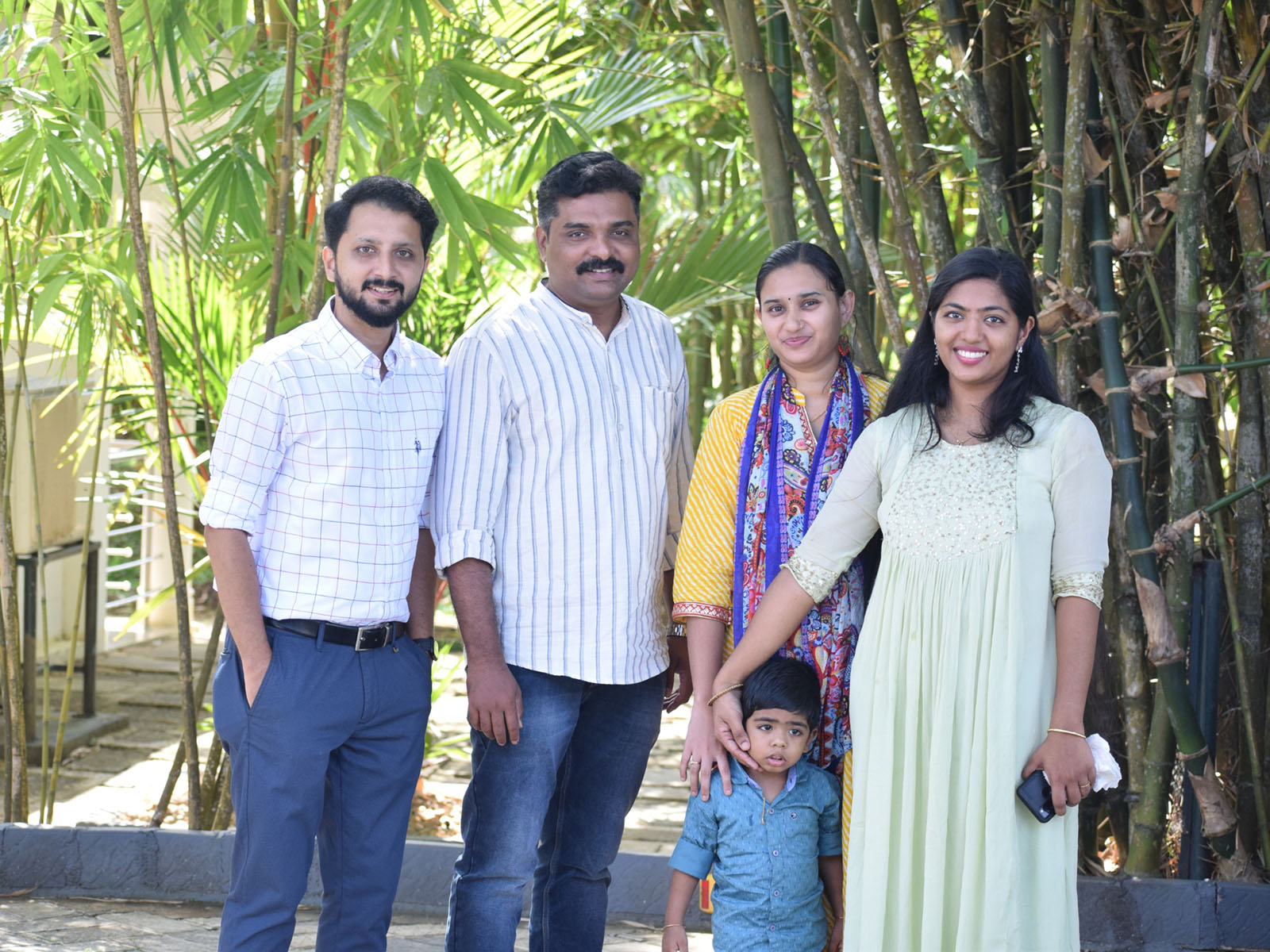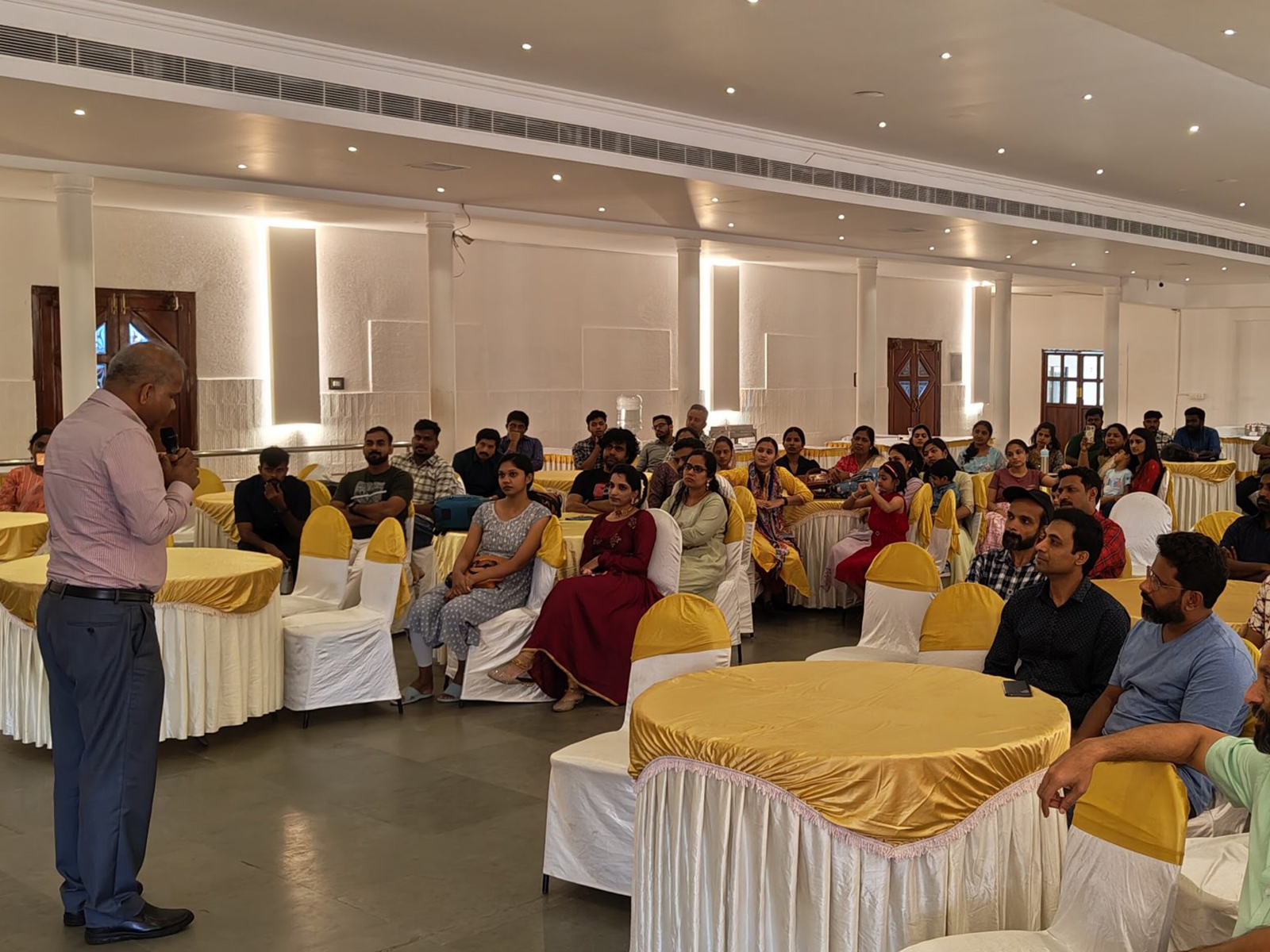 Celebration Highlights
The entire FoundingMinds family came together to celebrate this huge milestone. The celebration was filled with engaging programs, experiences,and memories shared by the employees. Various fun games and cultural performances kept everyone entertained. Occasions as such bring out the hidden talents amongst us.
We were treated to mesmerizing dance and enchanting musical performances by our talented employees Dhanya Thanmayi, Ajimi Mol, Deepthy V, Karthika S M, Akhil T R and Mariya Jessy. Employees who have been with us since the beginning and those who recently joined our ranks shared their personal journeys at FoundingMinds.
Employee Testimonials
"I am so grateful to be a part of this FoundingMinds family for the past 11 years and happy to contribute to the larger mission and vision of the company."
Anagha Mathew, Senior Software Engineer
"It was a memorable experience to attend the Founding Day with the Team. The enthusiasm and spirit of the attendees made the event a joyous one. It was an honor to be invited as I met my colleagues for the first time. My sincere gratitude to the organizers for making the event successful. Thanks for making me a part of the special day."
– Snehadeep Banerjee, Business Analyst
 Hearing that everyone had a fantastic time at the celebration was heartwarming.