Rebuilding our office was a challenging but rewarding process. After years of working in the same space, we felt it was time to update and modernize our environment. And so, we set out to rebuild our office at Technopark, Trivandrum.
The new office is a colorful and modern space, with plenty of sitting areas and a large conference room. It is located in a vibrant and tech-friendly area, surrounded by other companies and startups. We are excited to be a part of this community and to continue growing and thriving in our new space.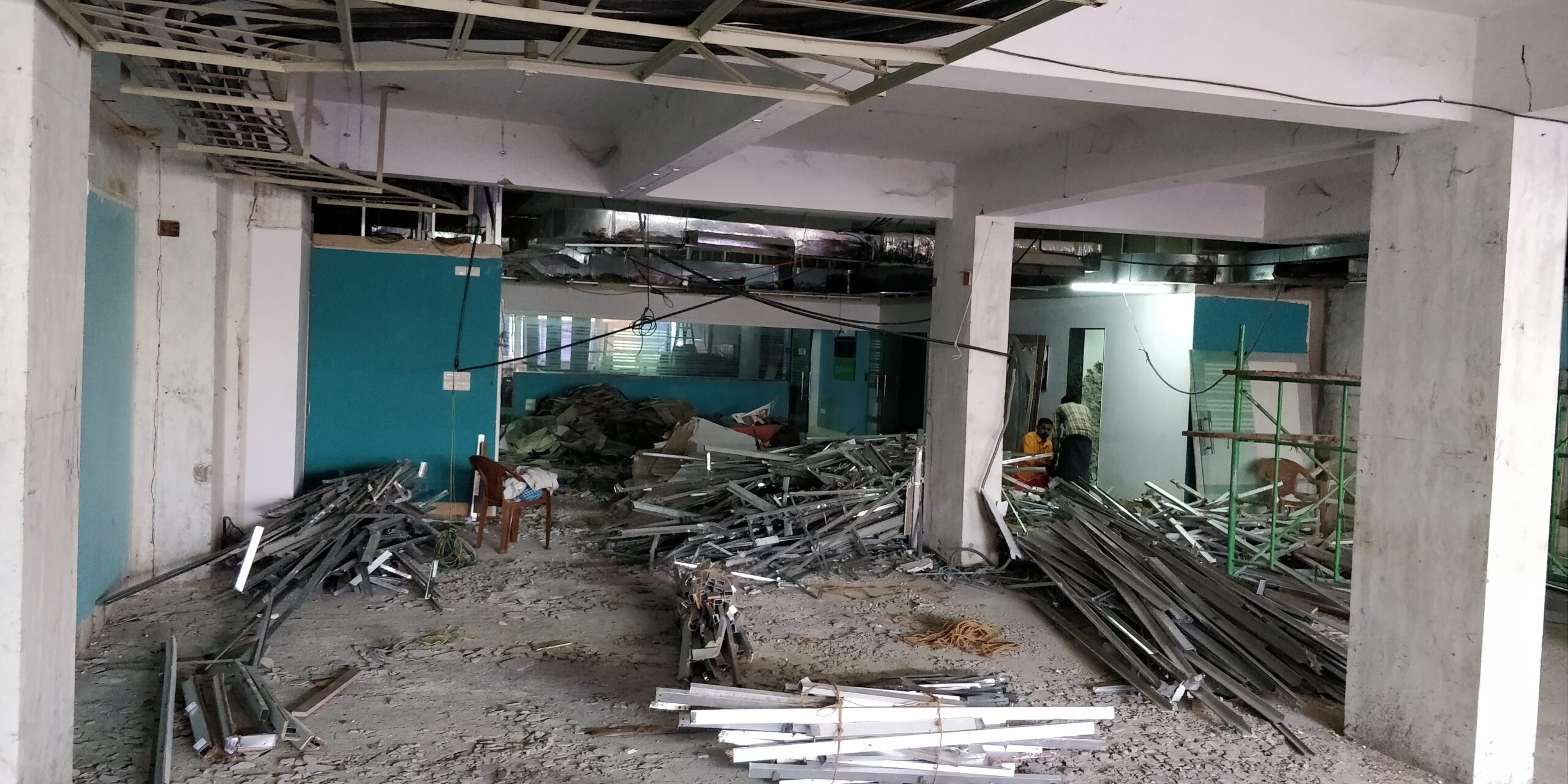 Of course, rebuilding an office during a pandemic is no easy task. We faced many challenges along the way, from supply chain disruptions to unexpected obstacles. But through hard work and determination, we were able to overcome these challenges and complete the rebuilding process.
"I absolutely love our new office! It's so colorful and modern, and there's so much more space than before. I feel like I have room to breathe and think. Plus, the conference room is amazing. I can't wait to have meetings and brainstorming sessions in there."
–Anish Chandran, Director of Product Incubation
The end result is truly fabulous. We are incredibly proud of our new office and we can't wait to invite our clients and partners to visit us in our new space. Thank you to everyone who was involved in the rebuilding process. We are excited for the future and all the possibilities that our new office brings.